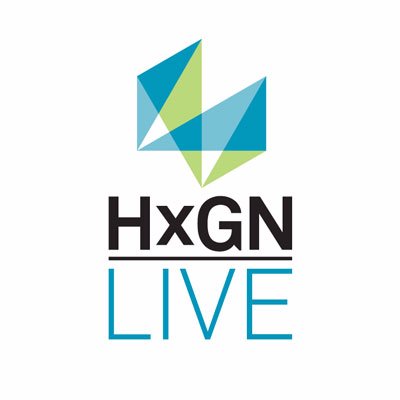 HxGN Live 2018 Building Up: New Technologies in Building Construction
HxGN Live 2018 Building Up: New technologies in building construction
Building Up: New Technologies in Building Construction. Great Stories Start Here...
BIM Learning Center: How Harvey's Raises the Bar for As-Built Drawings in Mechanical Engineering
BIM LEARNING CENTER: HOW HARVEY'S RAISES THE BAR FOR AS-BUILT DRAWINGS IN MECHANICAL ENGINEERING
When architects, contractors and homeowners work with an engineer for H.V.A.C., hydronics, plumbing, sheet metal fabrication or other mechanical needs, the documentation of the space and systems is not typically much of a consideration. Schematic drawings have long been the standard, and as long as they (eventually) lead to the correct installation, the format of the drawings is deemed inconsequential. But what if the documentation could be much more? What if the deliverables provided as part of the engineering project could be so high in accuracy and so rich in detail that they eliminate the risk of rework, dramatically accelerate the completion of the project, and fast-track any future modifications?
Harvey's Engineering, a full-service plumbing and mechanical contractor based in Bozeman, MT, has discovered the key to providing this kind of high-value deliverable. Through as-built digital reconstructions in the form of point clouds, Harvey's is transforming the entire industry. Watch this interview with Harvey's Engineering Division Manager Brian Nickel to learn how the Leica BLK360 imaging laser scanner is enabling the company to establish a new era of engineering design.
innovators and innovations
Some people have the ability to take a different look at important problems and to break beyond conventional wisdom to introduce new thinking and products that ultimately will affect how we will live. Meet three very different kinds of trailblazers and explore their ideas
Shop talks
WHEN TALENTED PROFESSIONALS TALK, WE LISTEN.
As HVAC systems have become more complicated and sophisticated, the need for specialists with technical backgrounds has become essential. Harvey's introduces the building industry to a key member of their team, mechanical engineer Ryan Sullivan.
Dakota Supply Group: A Rocky Mountain Success Story
A ROCKY MOUNTAIN SUCCESS STORY
Great things often start small, and businesses are no different. In fact, some of the most popular companies that we know today started with humble beginnings. Apple, Amazon and Google were all started in garages. Nordstrom and Coors were started by men who came to America with next to nothing. And in the trades industry, one of Montana's most respected mechanical contracting companies started with just two plumbers – a father and his son – more than a quarter of a century ago... Continue reading at the link below.
Leica Geosystems: BLK360 Review
LEICA GEOSYSTEMS: blk360 rEVIEW
Brian Nickel, Design Manager at Harvey's Plumbing and Heating, takes us through a recent project where they used their newly acquired Leica BLK360 for MEP design coordination. Click through to read his first post in a 3 part series, including photos, scans and workflow tips.
KBZK: It's home winterization time as colder weather approaches
KBZK: It's home winterization time as colder weather approaches
BOZEMAN - It's that time of year to think about getting your house winterized with more snow and colder weather in the forecast.
A plumbing and heating company told us what you should do to get ready for this upcoming winter.
"As a homeowner, you can visually inspect your system for any issues," said Justin Mancoronal, service manager at Harvey's Plumbing.
"But we do recommend having a professional come in once a year to go through the system to make sure that all the mechanical portions of that unit are working and make sure they are clear and ready to go for winter," Mancoronal said.
Here are some of the other things that Harvey's Plumbing and Heating recommended to get ready for winter:
Unhook the water hose from your house and cover your outside faucet so it doesn't freeze.

Change your filters on your heating and air conditioner.

Cover your outdoor condenser from being covered with snow.

Make sure your house is set at 65 degrees if you're inside; if you leave the residence, turn it to 55 degrees.

Have your boiler checked by a professional.
Here are some plumbing and heating resources if you feel like your home is in need of servicing before the winter: